Have you ever wondered what on earth to buy as a gift for the traveler in your life? I bet you have. We decided to put together this little gift guide to help you out on that task. You don't have to wonder anymore, just pick something out of this list and we guarantee that the receiver of the gift is going to be happy. 
There are hundreds of suggestions for holiday gifts for travelers, but we still wanted to give yet other alternatives to those. These would be some of the best gifts for international travelers, too. Even though, I say so myself.
These items are practical above all, yet they also aim to be as light-weighted, as possible.
Can any traveler really manage without an all-around multitool in her/his backpack? The answer is no! We have always trusted to the famous Swiss-made Victorinox Multitools and they've never failed. This Explorer model has all the basic things you'll need or you can get this cheaper-priced alternative, though it will be just as good and useful. 
If you don't want to carry a traditional multi-tool in your pocket, you can alternatively get a credit card-sized one that fits into any wallet, but which has a remarkable amount of functions to help you out. For example, this 11-in-1 multitool comes in five colors and is also a true mini-survival tool.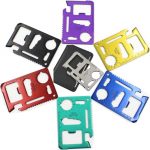 And the last – but in no way, the least – is a classic; a paracord bracelet. There are literally hundreds of applications to use paracord. You can get yourself this true survival gadget to help you on your adventures or you can make your own bracelet, lanyard, belt, hammock, or anything you come up with!
Paracord is one of the most versatile things you can have with you on your travels! And it can even save your life sometime, really.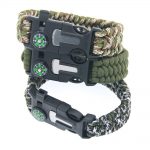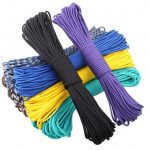 We hope that this gift guide gave you some cool, and maybe some unconventional, ideas for the perfect gift for a traveler. However, these gifts would work for virtually anyone. Hopefully, you found yours!
*Disclosure: The links on this page are "affiliate links". This means that if you click on the link and purchase the item we will receive a small commission. There are absolutely no additional costs to you and regardless, we will only recommend products that we personally use and/or believe will add value to our readers!
You May Also Like to Read: